Premium Black Business Cards: A Whole New Echelon
Premium Black Business Cards at Jukebox Print produce many different feelings, even with their entire absence of light. The black color is an iconic hue, both pure and bold, both sophisticated and elegant that makes your corporate identity stand out. The unique aspect about the color black is its ability to produce many different sensations from its own scarcity of sensations. It is a simple thing that, when all is said and done, is no longer quite as simple as it originally seemed. The result is one of the most iconic business cards available today.
Once you combine a Black Business Card with a color, you create an elegant contrast. The black paper retains its ability to evoke a sense of potential and possibility while the color sets everything into motion. Premium foils add a substantial amount of class and white foil creates the most contrast, creating a classic black and white look. Other custom options are available such as embossing, 3D embossing and with 2ply you can create a unique look with two different cards back to back.
With Premium Black Business Cards you get a premium product at a premium price, but with the added benefits it will repay you for your investment. Jukebox Print's Premium Black collection will always separate itself from the other color or white Business Cards when they're resting in your hands. Take a look at the following images to see how Premium Black Business Cards stand out.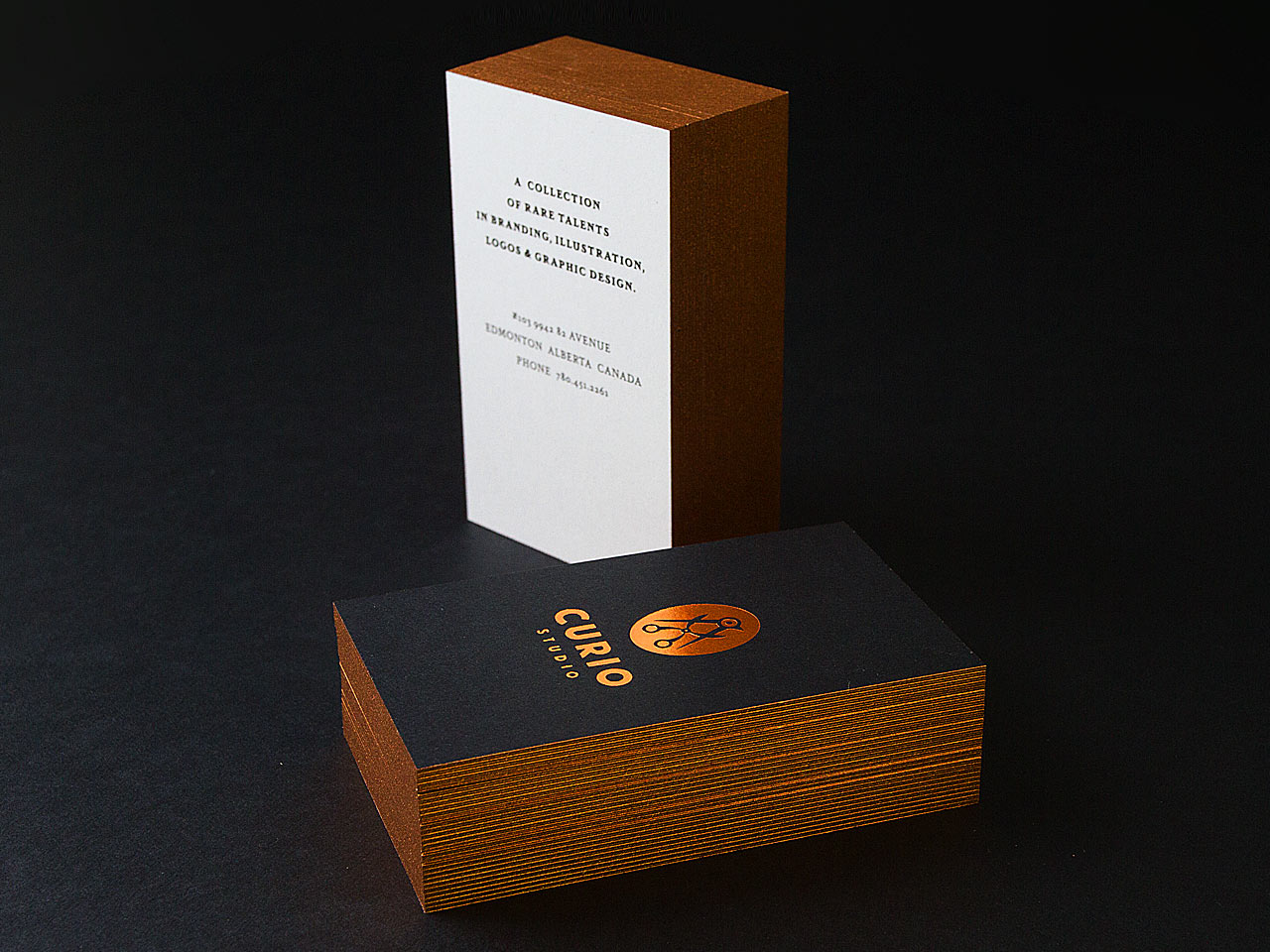 These beautiful Premium Black Business Cards are created with a 2ply process, copper foil, and metallic copper edges.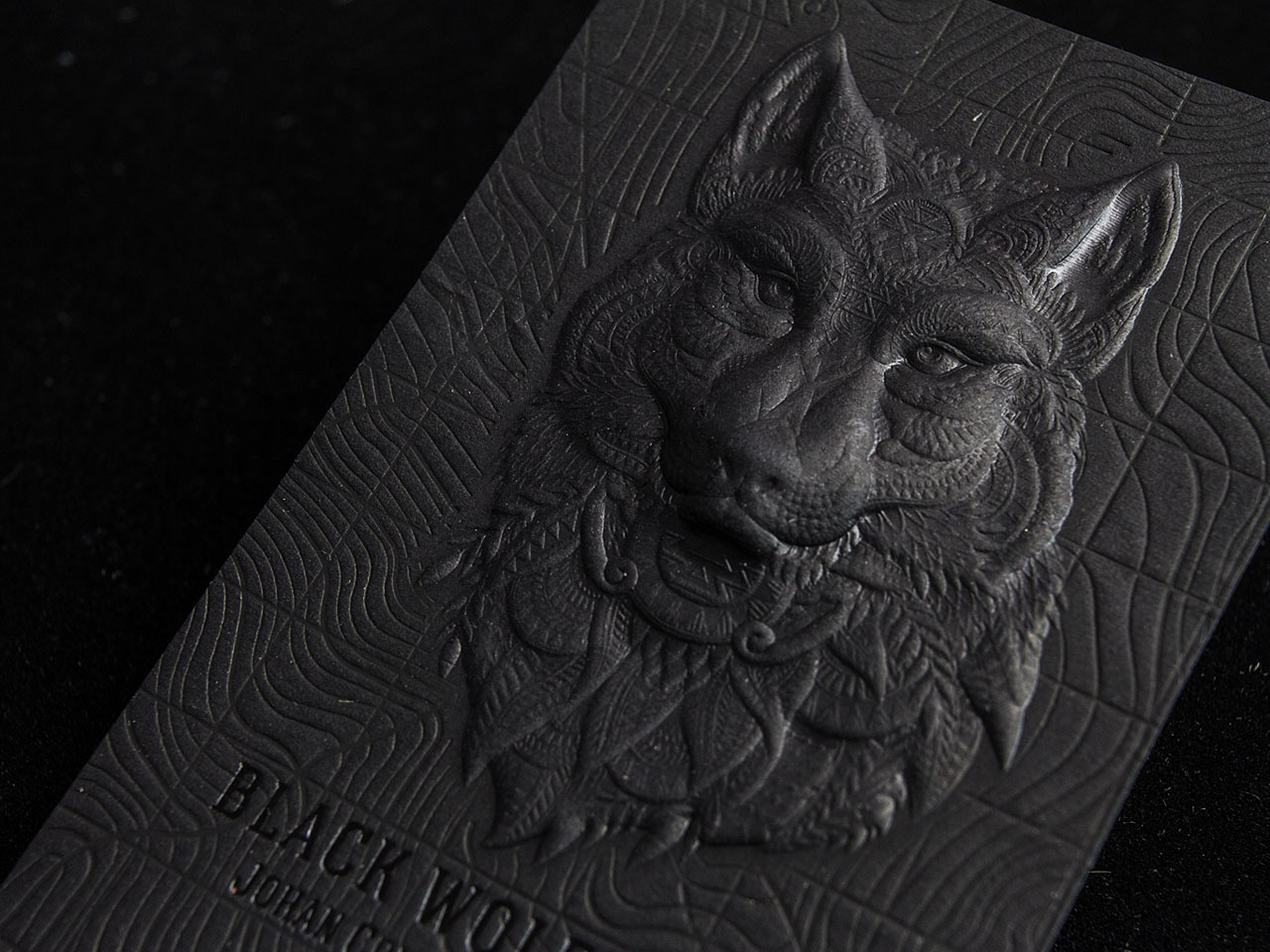 This 3D Embossing combines perfectly with Letterpress. The result is one of the finest cards today.
Hootsuite business cards with registered black gloss embossing. The 2ply gives an elegant black and white look that is simple and clean.
This card has beautiful debossed texture with silver foil printing.
These exceptional business cards were constructed with a watermark in clear foil. The cards are finished off with gold foil edges for a truly unique look.
Produced for Absolut these cards involve a closely registered 6 different colors of foil on a thick 30pt stock.
These intricate foil stamped cards combine two premium stocks with a final touch of Copper Edging.
Ultra stylish square business cards feature a multicolored foil design and copper edge finish for an over the top luxurious look.
Spot black printing is available as well. The final result is an interesting black and black effect and it comes at a much more economical price.